PAX East 2017 Wrapup Show (S4:E5)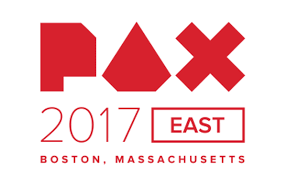 Rob and Steve wrap up the PAX East 2017 Convention. Hear what Rob and Steve thought was great, good, and not so good about their convention experience. Here's some of the things they'll cover:
Awesome Stuff
Some More Good Stuff That We Saw
Mehhhh Stuff
Bad Stuff
Lock's Quest
Apocalyptica
Lawbringers
Check out Season 4, Episode 5!